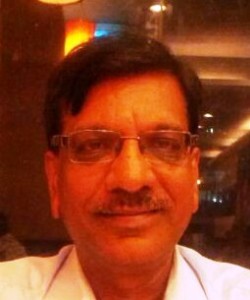 Dr.Abdul Samad
Dr Samad is a renowned herd health and veterinary medicine expert with 37 years of experience. He is also the former Dean of Bombay Veterinary College, Mumbai. Dr.Samad is credited internationally for his extensive work on ICT application for Veterinary Service Delivery. He is a pioneer worker in the field of institutional development both at state and national perspective and has worked on human resource development in the context of Veterinary Service Delivery.
Dr. Samad is currently a member of India's National Advisory Commission on milk production and farmers' issues established by the Indian Dairy Association, New Delhi. He is also a member of the research advisory council of the 'National Innovation Foundation', Government of India to screen and validate traditional knowledge in animal health.

Dr. Mohinder Oberoi
Dr Oberoi is a retired professor of virology and former dean of college of Veterinary Science, Punjab Agricultural University. For several years he has lead the Sub-Regional ECTAD unit and coordinated monitoring of Food and Agriculture Organization of the United Nations (FAO) activities and outputs related to transboundary animal diseases and other highly pathogenic emerging diseases in the SAARC sub-region. He has immense experience in dealing with the international donor community and multilateral agencies, in all matters related to transboundary animal diseases and other highly pathogenic emerging diseases control programmes and activities.
As SAARC Regional coordinator of FAO, Dr. Oberoi was responsible for smooth implementation of the avian influenza programme at sub-regional and country levels, including establishing the sub-regional laboratory and surveillance networks, liaison with institutions for a Letter of Agreement, assuring timely provision of inputs and liaison with concerned persons at central and provincial levels.
He was also regional advisor of FAO for South and Southeast Asia for EID and AMR program.
Dr. Oberoi has been recently nominated as honorary chairman of research advisory council of "National Institute of High Security Animal Diseases" Bhopal, India.
Maj Gen M L Sharma ( Retd )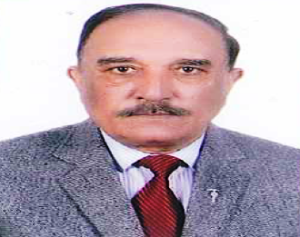 Maj Gen (Retd) Madan Lal Sharma is a senior fellow of National Academy of Veterinary Sciences, India.  He served Remount Veterinary Corps (RVC) of Indian Army for 36 years which includes prestigious posting like command of Central Military Veterinary Laboratory, RVC Centre & College, Meerut and humanitarian assistance coordinator in UN Peace Keeping Force at Angola, Africa. Post retirement, Maj Gen Sharma contributed to Brooke Hospitals for Animals (India) for 8 years as its Chief Executive Officer. He is known for his technical expertise in the field of equine veterinary medicine. As an administrator of Brooke Hospitals for Animals ( India ), Maj Gen Sharma contributed successfully to advocacy programs related to inclusion of equines in national livestock insurance policies and higher compensation to poor working animal owners for loss due to Glanders -a notifiable  infectious equine disease.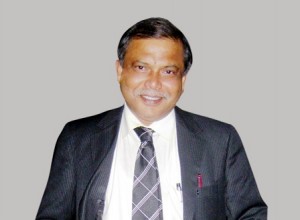 Mr. Amit Kumar Acharyya
Mr. Acharyya is a renowned food technologist with specialization in meat and poultry product technologies. He has more than 33 years of all-round experience in the field of meat and poultry processing (including further processing for ready to eat products). 
He has implemented number of reputed projects related to processing of Poultry, Sheep and Goat, Buffalo, Pig and Emu bird.
Mr. Acharyya has contributed in leadership positions for numerous companies like Al – Hamd Agro Food Products Pvt. Ltd, Alchemist Ltd, PRS Technologies Pvt. Ltd, Sumangalam International Pvt Ltd etc. He is also credited for his contribution to public sector funded pioneer Meat Factory of Central Dairy Farm, Aligarh, India.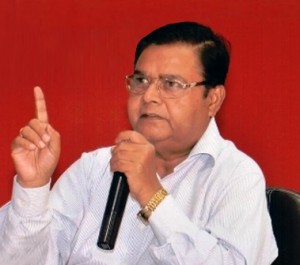 Dr.Bhim Shankar Manubansh
Dr.Manubansh is one of the renowned faces of India's dairy cooperative movement. He has served National Dairy Development Board of India for two decades. Dr.Manubansh is credited for his contribution as Managing Director of Deshratna Dr. Rajendra Prasad Dugdh Utpadak Sahkari Sangh Ltd. (Barauni Dairy). He has worked in this position for long fourteen years. Dr.Manubash has provided professional consultancy to numerous organizations which includes Naturals Dairy Pvt Ltd, Ganga Dairy Ltd, Bihar Rural Livelihoods Project etc