In recent years, the Government of India has renewed its XI plan focus of decentralized planning in Agriculture and each state has been entrusted with the huge responsibility of utilizing the earmarked funds through various planned investments (in project mode) as per its own plan and priorities. The government is also restructuring and rationalizing centrally sponsored schemes. Outcome budgeting concepts at the state level linked to Sustainable Development Goals (SDG) have been introduced. Having a vision document and work plan based on local priorities with SDG action plan is imperative for line departments within agriculture and allied sectors to augment and ensure appropriate use of resources.
Veterinary services with the mandate of promoting animal health care, animal welfare, public health and livestock production, play the crucial role of protection of health, improvement in nutrition and economic well-being of citizens.
With the above background, the Government of Assam have commissioned Vet Helpline India Pvt Ltd to facilitate a participatory endeavor to review the present status (Where are we now?) and prepare a vision of the animal husbandry and veterinary sector in Assam (Where we want to be in the future?), essentially highlighting the ways or a roadmap (How do we get there?) for the Department of Animal Husbandry and Veterinary, Government of Assam in achieving the vision.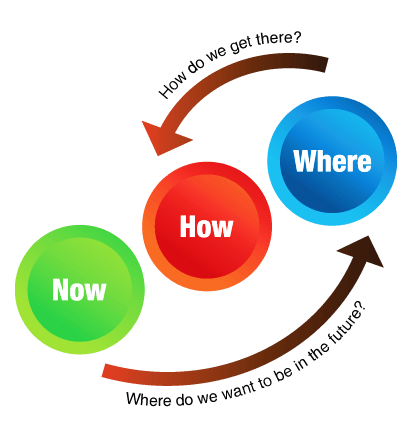 Glimpse of activities conducted :
Whats App Group discussion: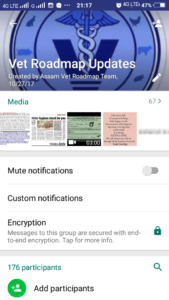 To promote sharing of views and ideas, an expert moderated Whats App group was created which could attained a membership of 176. The discussions conducted through Whats App group were documented and analyzed for critical learning. The snapshot of Whats App group discussion was published separately and shared with the group at periodic interval to encourage new participants to take part in discussion.
Download report containing snapshots of discussions:
Part_1_AssamVetRoadMap_SnapshotofWhatAppdiscussion
Part_2_AssamVetRoadMap_SnapshotofWhatsAppdiscussion
Submission of draft report to government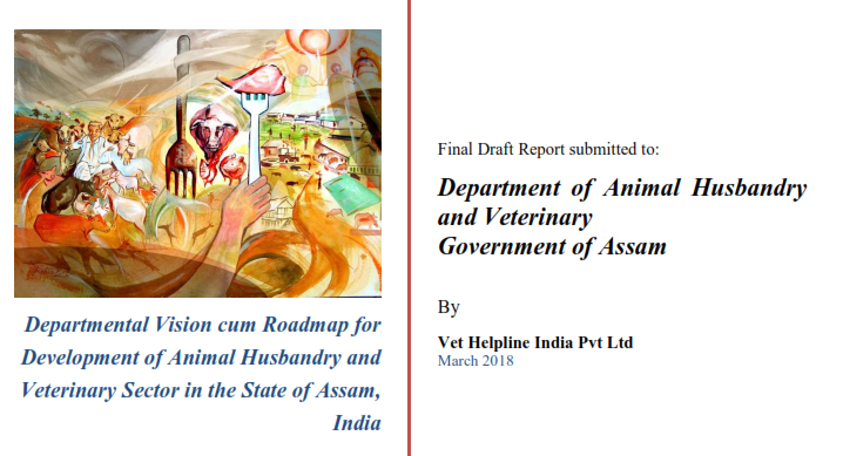 Presentations:
Download presentation : RejuvinationofFarmsandTrainingFacility_PPT_3rdAug18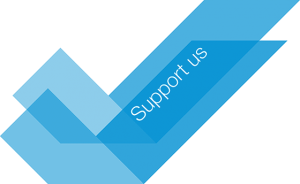 If you are interested in supporting above endeavor with knowledge input, write to us at: info@vethelplineindia.co.in
You can also WhatsApp at : +919435911606
Research scholars can send abstract of their research work related to Animal Husbandry and Veterinary Sector development in Assam.
You can also join our Facebook page: