In recent years, the Government of India has renewed its XI plan focus of decentralized planning in Agriculture and each state has been entrusted with the huge responsibility of utilizing the earmarked funds through various planned investments (in project mode) as per its own plan and priorities. The government is also restructuring and rationalizing centrally sponsored schemes. Outcome budgeting concepts at the state level linked to Sustainable Development Goals (SDG) have been introduced. Having a vision document and work plan based on local priorities with SDG action plan is imperative for line departments within agriculture and allied sectors to augment and ensure appropriate use of resources.
Veterinary services with the mandate of promoting animal health care, animal welfare, public health and livestock production, play the crucial role of protection of health, improvement in nutrition and economic well-being of citizens.
With the above background, the Government of Assam have commissioned Vet Helpline India Pvt Ltd to facilitate a participatory endeavor to review the present status (Where are we now?) and prepare a vision of the animal husbandry and veterinary sector in Assam (Where we want to be in the future?), essentially highlighting the ways or a roadmap (How do we get there?) for the Department of Animal Husbandry and Veterinary, Government of Assam in achieving the vision.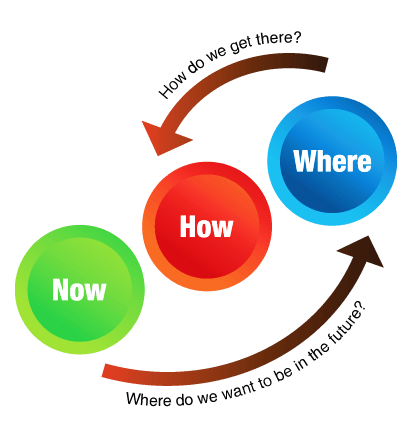 Download presentation highlighting the journey of the project ( As on March 2019 )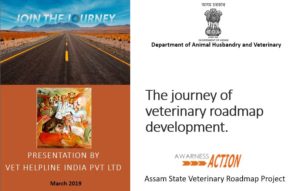 Glimpse of activities conducted :
Whats App Group discussion: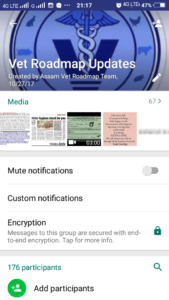 To promote sharing of views and ideas, an expert moderated Whats App group was created which could attained a membership of 176. The discussions conducted through Whats App group were documented and analyzed for critical learning. The snapshot of Whats App group discussion was published separately and shared with the group at periodic interval to encourage new participants to take part in discussion.
Download report containing snapshots of discussions:
Part_1_AssamVetRoadMap_SnapshotofWhatAppdiscussion
Part_2_AssamVetRoadMap_SnapshotofWhatsAppdiscussion
Submission of draft report to government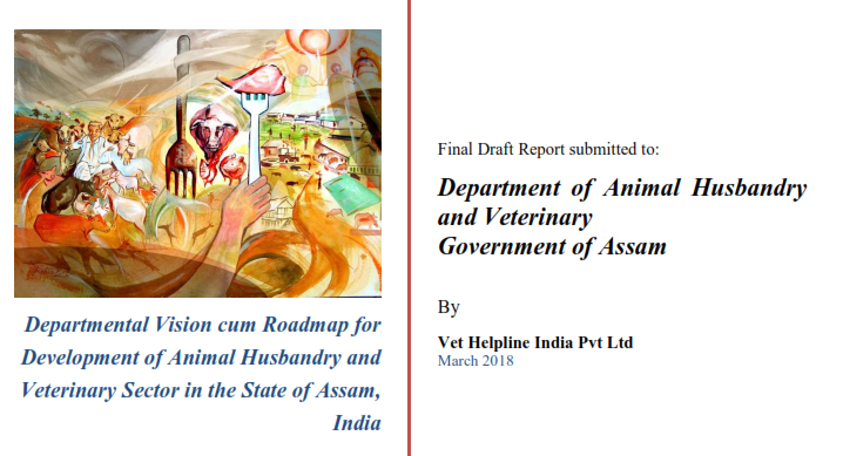 Presentations:
Download presentation : RejuvinationofFarmsandTrainingFacility_PPT_3rdAug18
( The above presentation introduces audiences about the road-map development initiative of A. H and Veterinary Department, Govt.of Assam and highlights the recommendation of a draft road-map document in the context of rejuvenation of government livestock / poultry farms and training related institutions. )
Download Presentation: PPT_VHI_BiannualConference_AHVetyAssam_28082018
( The above presentation titled "Proposed Vision, Mission, guiding principles and models of Veterinary Service Delivery" introduces audiences to the output and likely way forward of road-map development initiative of Department of Animal Husbandry and Veterinary, Government of Assam initiated as per annual plan of 2016-17. It highlights the proposed vision, mission of the department and elaborates on identified key issues in service delivery.  As a solution the presentation discusses on 5 'A' and 7 'I' guiding principles and highlight the models of veterinary service delivery as proposed in the draft road-map report.)
Download presentation: PPT_SITA_VetRoadMap_7thSept2018
Prepared for a review meeting on sectoral development, the above presentation introduces senior officials of State Innovation and Transformation Aayog (SITA) – a policy think-tank of Government of Assam, to a proposed 7-point approach suggested to augment livestock production in Assam. The presentation was also accompanied by a poster show of stakeholder opinions collected by the Vet Road-map team from across the State.
Representative of Vet Helpline India Pvt Ltd had the opportunity to attend the above review meeting. Earlier to the meeting the project shared with government its views titled " What should we do differently?"
PPT_InputforCMReview_VetRoadmap_DrBarbaruah
8th October'2018
Vet Road-map team leader made a presentation before Assam Milk Meat and Egg Mission Society (AMMEMS) officials on the topic "Baseline data collection and development of an indicator based real time monitoring system for A H and Veterinary Sector in Assam involving master livestock farmers"
PPT_AMMEMS_VetRoadMap_08102018
9th October 2018
Vet Road-map team leader made a presentation titled "The imperative to ensure better price realization by dairy farmers in Assam during the state level seminar " Sustainable Development Goals of Dairy Development, Assam & its role in doubling the income of Dairy farmers of Assam " organized under the aegis of Dairy Development Department with support from ALDA, NLM etc.
PPT_VetRoadMap_DairySeminar_Oct18
3rd December 2018
27th December 2018
Participation in stakeholder workshop for revision on Assam State Action Plan for Climate Change.
The stakeholder workshop was organized by the Department of Environment & Forest in collaboration with ACT – CCIP (Action on Climate Today (ACT) -Climate Change Innovation Programme). It was aimed at revising the existing sector-wise strategies of the Assam State Action Plan for Climate Change 2015-2020 (ASAPCC) so as to align them with the Sustainable Development Goals (SDGs) and Nationally Determined Contributions (NDCs) agreed as per the Paris Agreement.
Click Here to download the excerpts of Vet Roadmap report shared during the above stakeholder workshop.
5th Jan 2019
Download excerpts of references related to para -veterinary services in Assam Vet Roadmap.
Download presentation on re-orienting para-veterinary services.
11th April 2019:
Dr M I Barbaruah, Director, Vet Helpline India Pvt Ltd  attended the 13th Governing Body meeting of Assam Livestock Development Agency ( ALDA ) as special invitee.
Download submission of Vet Roadmap Project to ALDA
Posters related to synthesis of stakeholders opinion (SSO):
Factors Affecting Delivery of Veterinary Services in Assam
Factors Affecting Livestock Farmers' Success in Assam
Gap Related to Veterinary Services in Assam
On Departmental Infrastructures 
On Law and Enforcement of same.
On Livestock Product Marketing 
Panchayat ( Local self government ) and Private Infrastructures 
Team Members: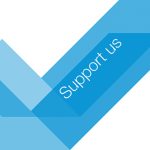 If you are interested in supporting above endeavor with knowledge input, write to us at: info@vethelplineindia.co.in
You can also WhatsApp at : +919435911606
Research scholars can send abstract of their research work related to Animal Husbandry and Veterinary Sector development in Assam.
You can also join our Facebook page: