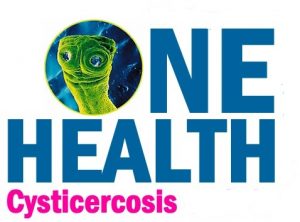 Amongst the zoonotic diseases that can be transmitted by pork, cysticercosis caused by Taenia Solium (Pork tapeworm) is of prime importance. Pig is an intermediate host and humans are infected by ingestion of eggs of the tapeworm either through undercooked pork or from environment e.g. improperly washed vegetables. The disease is considered one of the major neglected tropical diseases by WHO.
The disease is prevalent in India. The National Institute of Mental Health and Neuro Science (NIMHANS), Banglaore, India reported neurocysticercosis- (central nervous system (CNS) infection with Taenia solium -the most dangerous form of cysticercosis in human) in 2% of unselected series of epilepsy patients. Rajshekhar (2004) who studied the epidemiology of cysticercosis reported that in India the root cause of epilepsy in  8.7% to 50% of patients is Neurocysticercosis.
The life cycle of the pork tapeworm mentioned above, is dependent on the link between humans and pigs. Treatment and vaccination of pigs can break the parasite's life-cycle and thus enable in removing the source of infection for humans.
The Global Alliance for Livestock Veterinary medicines (GALVmed) is working with and through partners to make livestock vaccines, medicines and diagnostics accessible to millions of smallholder farmers who depend on livestock for their livelihood.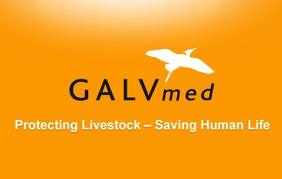 As part of the programme Protecting Livestock Phase II funded by the Bill & Melinda Gates Foundation and the UK Government, GALVmed is implementing activities related to the field testing of a vaccine (TSOL18) against Porcine Cysticercosis (PC) co-administered with Oxfendazole (OFZ) as a control strategy for Taenia solium. GALVmed's initiatives facilitated market availability of these products for use in Pigs. The porcine cysticercosis vaccine, 'Cysvax' developed by Indian Immunologicals (IIL), University of Melbourne and GALVmed, and has recently been launched in India.
The products mentioned above can ensure higher weight gain, lesser pork rejection and thus higher income for pig farmers. However, control of porcine / human cysticercosis is not possible without integrated community level actions aimed at treatment of existing human cases, total sanitation besides scientific rearing of pigs.
Considering the above context, GALVmed commissioned Vet Helpline India Pvt Ltd to conduct a landscaping study in India to facilitate integrated control of cysticercosis. The focus will be to evaluate how porcine cysticercosis control will integrate within the framework of India's agricultural, medical, food safety and public health frameworks. The study that covers 7 states in India ( Viz. UP, Bihar, Jharkhand, Assam, Meghalaya, Nagaland and Mizoram ) will essentially identify individuals and institutions that have the expertise and would be interested in contributing to the integrated control of cysticercosis in India.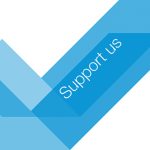 If you are researcher or have access to any information related to prevalence, control of Porcine cysticercosis / Human Taeniasis – Neurocysticercosis in India, write to us at info@vethelplineindia.co.in .
You can also share with us your opinion regarding control strategy, government policy and highlight work of any institutions e.g. Government departments, agencies, NGOs, companies in the field of cysticercosis control.
If you own an organized pig farm in India or associated with any business related to the pork industry in India, you can help us by participating in the following survey:
Your support can lead to institutional level partnerships in India or strengthen government policies and programs. All knowledge contributions to the study will be duly acknowledged. Select persons with expertise will be invited for a National Workshop at New Delhi.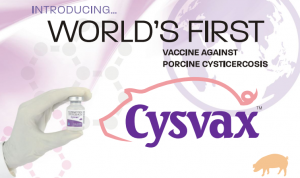 Download: Cysvax LBL for Veterianarians