Occupational Standard (OS) describes what individuals need to do, know and understand in order to carry out a particular job role or function. A set of OS, aligned to a job role, is called Qualification Pack (QP).
Veterinary para-professionals, who assist veterinarians and provide Minor Veterinary Services (MVS) as per provision of Indian Veterinary Council Act, are an integral part of veterinary service delivery system in India. They are indispensable in the absence of sufficient number of registered veterinarians in interior rural areas. Besides delivery of minor veterinary services they also play an important role in veterinary extension service. In India there is a need to streamline para-veterinary services including services of Community Animal Health Workers ( CAHWs ). They should be defined appropriately as per assigned job role. The supervision of para-vets by registered veterinarian as envisioned in Indian Veterinary Council Act should be implemented in proper spirit.
With increasing private sector participation in training and recruitment of para-professionals and CAHWs, the World Organization for Animal Health (OIE) has suggested governments to develop appropriate regulatory framework for para-veterinary services to ensure the quality of veterinary services.
Development of National Occupational Standard (NOS) and qualification pack (QP) for various categories of para-professionals ( with appropriate definition ) can immensely help in streamlining and regulating the para-veterinary services. It can help in developing standardized curriculum for training of para-professionals. An appropriate monitoring and professional certification system for skilled services of para-professionals both in public and private sector can be developed based on NOS.
Reference to National Skill Qualification Framework (See NSQF NOTIFICATION of Government of India ), para-vets including CAHWs trained under appropriate standards can have the much needed upward career mobility and work opportunities across the country and abroad. The result of all this will be better employment opportunity for para-vets and improved quality of veterinary services.
Agriculture Sector Skill Council of India (ASCI) is a non-profit industry-led agency approved by National Skill Development Corporation (NSDC), a Public Private Partnership (PPP) initiative of Government of India. The organization like other sector skill councils (SSCs) is charged with the responsibility of bringing together all stakeholders to achieve the common goal of creating a skilled workforce in the field of Agriculture.
Agriculture Sector Skill Council of India (ASCI) commissioned Vet Helpline India Pvt. Ltd to assist in development of National Occupational Standards (NOS) and Qualification Pack (QP) in the context of para-veterinary services in India.
Project output:
With effect from 1st December'2015, NSDC ( National Skill Development Corporation ) have declared National Occupational Standards ( NOS ) for various categories of veterinary para-professionals in India.
The need of occupational standards for various categories of non-state actors active in livestock health product and veterinary service delivery  was the highlight of the  GALVmed sponsored study conducted during 2014. Vet Helpline India actively facilitated the entire process working as consultant of Agriculture Skill Council of India (ASCI).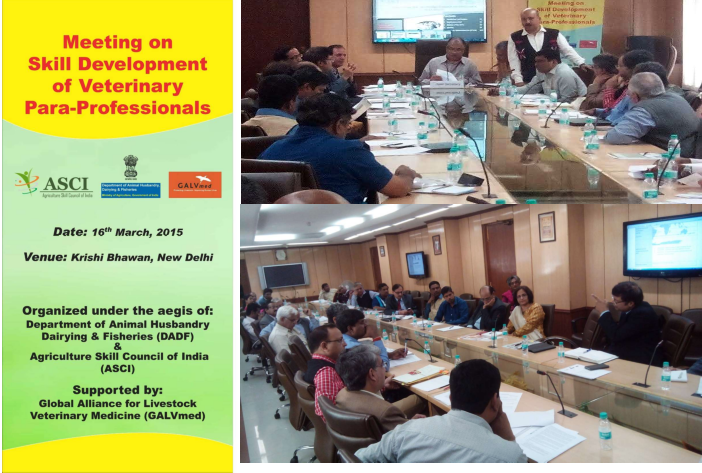 The standards are now available for download at : http://www.nsdcindia.org/nos ( See under Agriculture Sector )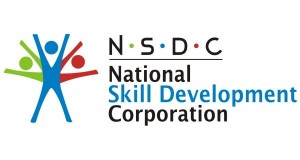 Expected Outcome:
With this major initiative, large numbers of interested NGOs , private vocational training institutes can now seek affiliation from Agriculture Skill Council of India ( ASCI ) to offer certified courses based on four qualification packs viz. Veterinary Field Assistant, Veterinary Clinical Assistant, Artificial Insemination Technicians and Animal Health worker.
With the popularization of the standards, the following changes are expected:
National recognition to private veterinary para-professionals who can now get training and certification under government approved and industry validated framework.

Interstate and inter country career mobility of certified para-professionals.

Large scale employment of certified para-professionals by private sector including input companies interested in promoting products with service.

Growth of private vocational training institutes offering courses in the field of para-veterinary services. ( Note: in many Indian states as of now, only state government sponsored institutes are offering the courses based on in-house demand of para-vets in public services).

Recognition of standards by Veterinary Council of India ( VCI ) and declaration of monitoring / regulatory framework thereof. 
Current status:
With effect from February'2016, Animal Health Worker and Artificial Insemination Technicians job roles are selected for support under Government of India's flagship program Pradhan Mantri Kaushal Vikash Yojana ( PMKVY ).
Sector wise Job roles identified for PMKVY_2016
Agriculture Skill Council of India have recently organized a Train The Trainer (TTT) program for Animal Health Worker QP/NOS at Tumkur, Karnataka. Altogether 30 would be master trainers nominated and sponsored by affiliated training providers attended the program. The 4 day program that included both theory and practical lessons ended with an oath taking ceremony.
Download : TTT Session Plan_Animal Health Worker_ASCI_India
Download: Oath_TrainerofCAHWs_ASCI
Future Course of Action:
We are now engaging with various institutions to highlight the need of developing a supervisory and monitoring framework for various category of para-vets ( providers of Minor Veterinary Services ) as envisioned in Indian Veterinary Council Act. The framework will help in reducing conflicts related to service delivery at the last mile and also take care of public health concerns associated with inadequate, inappropriate veterinary services delivery.
Project publication on " Defining veterinary service and service providers  -with special reference to para-vets and ILO's International Standard Classification of Occupation (ISCO )-2008
Defining_VeterinaryProfessionals
Presentation at UGC-SAP National Seminar on "Achieving Sustainable Rural Livelihood through Financial Intervention and Skilling India : 4th and 5th March'2016, Tezpur University.
PPT_ofTalkbyDrBarbaruah_UGCSAPNationalSeminar_SkillingIndia
DetailTalk_UGC-SAPNationalSeminar_SkillingIndia
Participation in international expert group
The project has attracted the attention of OIE ( The World Organization for Animal Health ) and  Dr Miftahul Islam Barbaruah, Director of Vet Helpline India Pvt Ltd was nominated as expert member of OIE Ad hoc expert group to develop Global Competency guideline for Veterinary Paraprofessionals. 
Support to National Technical Seminar on re-orienting para-veterinary Services 
The project provided knowledge and institutional support to the All Assam Veterinary Field Assistant Association (AAVFAA) to organize a national technical seminar titled "Reorienting para-veterinary services" on 5th January 2019 at Amolapatty Natya Mandir, Nagaon, Assam, India.
Click Here for details.
Global resource for further references:
Download presentations made during First African veterinary para-professional conference with continental focus held at South Africa from 13-15 October'2015.
OIE page on Veterinary Para Professionals.