Animal Welfare and its scope with special reference to North East India
Dr.Miftahul Islam Barbaruah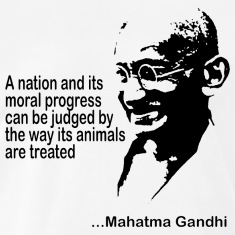 As per world organization of Animal Health (OIE), animal welfare means 1)Refer chapter 1.1.1 and Appendix 3.7.1 of Terrestrial Animal Health Code. how an animal is coping with the condition in which it lives. An animal is in good state of welfare if (as indicated by scientific evidence) it is healthy, comfortable, well nourished, safe, able to express innate behavior and if it is not suffering from unpleasant states such as pain, fear and distress. Good animal welfare requires disease prevention and veterinary treatment, appropriate shelter, management, nutrition, humane handling and humane slaughter/killing.
John Webster 2)Webster, J (2008). Animal Welfare: Limping Towards Eden. John Wiley and Sons. p. 6 defines animal welfare by advocating three positive conditions: Living a natural life, being fit and healthy, and being happy. Animal welfare can also be expressed in terms of following five freedoms 3)Report of Farm Animal Welfare Committee (1965, Government of UK)to animals:
Freedom from hunger or thirst by ready access to fresh water and a diet to maintain full health and vigor.
Freedom from discomfort by providing an appropriate environment including shelter and a comfortable resting area
Freedom from pain, injury or disease by prevention or rapid diagnosis and treatment
Freedom to express (most) normal behavior by providing sufficient space, proper facilities and company of the animal's own kind
Freedom from fear and distress by ensuring conditions and treatment which avoid mental suffering
Research has demonstrated that the welfare and health of an animal are linked to food safety. Improvements in animal welfare have the potential to reduce on-farm risks to food safety, principally through reduced stress-induced immunosuppression, reduced incidence of infectious disease on farms and reduced shedding of human pathogens by farm animals 4)de Passillé AM, Rushen J."Food safety and environmental issues in animal welfare" Rev Sci Tech. 2005 Aug; 24(2):757-66.
A growing body research also shows that animal abuse is predictive of human aggression patterns including the ability to commit murder and larger social injustice. Exposure to animal abuse can produce a desensitization process where emphatic abilities are reduced and callousness increased. Cruelty to animal is increasingly being recognized as a crosscutting cultural risk factor for human psychological health and security 5)GRF 2nd One Health Summit 2013: Presentation by Philip Tedeschi, Institute for Human-animal Connection, University of DenverAnthrozoology or the study of interaction between humans and other animals is a fast growing field of study, that essentially focuses on quantifying the positive effects of human-animal relationships.
In recent years, Animal welfare itself is recognized as a branch of science where scientists are investigating animal welfare using rigorous scientific methods. Leading universities worldwide have set up separate centers and departments in the field of Animal Welfare Science. The scope of animal welfare activities is getting wider day by day. Statutory requirements and customer demand is forcing companies in sectors like food, pharmaceuticals, bio-research, entertainment, animal transport etc. to make investments on process and facilities to meet national and global welfare standards. Specialized programs are being undertaken to address human animal conflicts. Humane education is increasingly being considered as an important element in human resource development programs. Animal welfare is now being considered as one of the key element of 'One Health' approach recommended for control of zoonotic, emerging diseases and issues like food safety and environmental hazards at the human-animal-ecosystem interface.
Public support for Animal welfare in India:
In India, nearly 70 percent of all agricultural households are involved with animals as a livelihood option. The Constitution of India Provides Animal Protection by Article 51 ensuring "Compassion to all Living Creatures". Starting from 1960 6)Prevention of Cruelty to Animals Act, 1960 (No.59 of 1960), India has made legal provision to support animal welfare including control and supervision of experimentation on animals. The public sector animal welfare activities at national level are governed under animal welfare division of Ministry of Environment Forest and Climate Change. Animal Welfare Board of India (AWBI) is an apex national institution in this regard.
In recent years, Government of India has also recognized the need to impart education in the field of Animal welfare science in a professional manner with a structured framework. The National Institute of Animal Welfare (NIAW) in Ballabhgarh, Haryana was established during the year 2006 to meet this need.
At the state level, government is required to set up and fund Society for Prevention of Cruelty to Animals (SPCA) in every district as per Prevention of Cruelty to Animals (Establishment and Regulation of Societies for Prevention of Cruelty to Animals) Rules, 2001. These rules were notified as required by sub-section (1) of section 38 of the Prevention of Cruelty to Animals Act, 1960 (59 of 1960). SPCAs are required to aid the state government, Animal Welfare Board of India and local authorities in enforcing provision of the above act. The SPCAs can seize animals, collect fines and handover offender of cruelty to animals to police.
Besides public support structures, more than 2900 non-government organizations are working in the field of Animal Welfare in India 7)Source: Report of the Working Group on Wildlife, Ecotourism and Animal Welfare for the 12th Five Year Plan 2012-2017. A select number of these organizations receive public funding through institution like Animal Welfare Board of India. The total plan budget of Ministry of Environment, Forest and Climate Change for schemes under Animal Welfare sector during financial year 14-15 was rupees 232 million (USD 3.4 million) 8)Annual Report of the Ministry 2014-15. A review of annual budget of the ministry indicates that it has remain constant for last few years. Considering public finance constraints, Indian planning commission working group for 12th Five-year plan (2012-2017) made recommendations for institutional mechanism/scheme to attract and gainfully utilize resources from entities including corporate bodies and philanthropists, amongst others. As per gazette notification dated 28th February'2014 of Ministry of corporate affairs, Government of India 'Animal Welfare' activities can receive support of corporates who now needs to make mandatory investments on corporate social responsibility (CSR) as per provision of Companies Act, 2013. Agriculture Skill Council of India has also identified the need and demand for trained personnel to work in the animal welfare sector and as such has been engaging with private organizations to undertake vocational skill programs in animal welfare domain.
Scope and constraints of Indian NGOs in the field of Animal Welfare
Growing public and private demand for range of animal welfare services, sensitization of people in general for compassion to animals, likely continuance of public funding support to NGOs under AWBI, financial reforms and innovative options for fund raising including recent positive policy changes to augment participation of private sector in animal welfare activities under corporate social responsibility framework etc. indicates immense scope for NGOs to undertake activities in the field of Animal welfare.
Interactions with key informants indicates that the non-government animal welfare organizations that are working at the state level are facing issues like: Inadequate skilled manpower, poor veterinary health care facility, poor project management and fund raising capacity, inadequate research support and communication etc.
Animal welfare investment in Northeast India:
In majority of states within the region, animal welfare activities are in nascent stage. Review of ongoing projects indicates that the NGOs within the region have got only negligible amount of financial grant released by AWBI under various schemes during the year 2014-15. The investment (Private and Public) on animal welfare within the region is historically low. The annual general meeting of Animal Welfare Board of India held on 19-20th December'2014, discussed the issue of low participation of the states / NGOs of the region as far as animal welfare activities are concerned. The members of the board suggested for focused effort towards sensitization of North-Eastern States on need of animal welfare activities.
The North eastern region of India is known for its bio-diversity 9)Refer Indo-Myanmar region IUCN Global bio-diversity hotspot, indigenous communities, cultural practices and mostly non vegetarian (including bush-meat10)Also called wild meat and game meat related) food habits. This indicates the scope and extent of human animal interaction. Growing urbanization, scarcity of natural resources, destruction of animal habitats and increase vehicular traffic etc. has resulted into more incidence of human animal conflict, animal cruelty and accidental injury etc. Infrastructure for sound Animal welfare support is essential to ensure sustainable development and conservation. Animal Welfare in the region also assumes importance in the context of bringing in compassion in the society as the region regularly suffers from political conflicts and extremism.
Content sponsorship : www.jbfsociety.org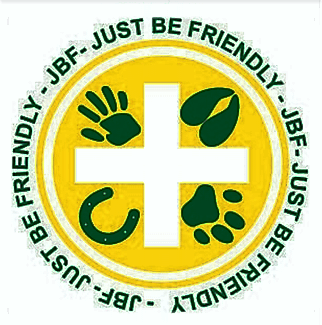 Comments
comments
| | | |
| --- | --- | --- |
| 1. | ↑ | Refer chapter 1.1.1 and Appendix 3.7.1 of Terrestrial Animal Health Code. |
| 2. | ↑ | Webster, J (2008). Animal Welfare: Limping Towards Eden. John Wiley and Sons. p. 6 |
| 3. | ↑ | Report of Farm Animal Welfare Committee (1965 |
| 4. | ↑ | de Passillé AM, Rushen J."Food safety and environmental issues in animal welfare" Rev Sci Tech. 2005 Aug; 24(2):757-66. |
| 5. | ↑ | GRF 2nd One Health Summit 2013: Presentation by Philip Tedeschi, Institute for Human-animal Connection, University of Denver |
| 6. | ↑ | Prevention of Cruelty to Animals Act, 1960 (No.59 of 1960 |
| 7. | ↑ | Source: Report of the Working Group on Wildlife, Ecotourism and Animal Welfare for the 12th Five Year Plan 2012-2017 |
| 8. | ↑ | Annual Report of the Ministry 2014-15 |
| 9. | ↑ | Refer Indo-Myanmar region IUCN Global bio-diversity hotspot |
| 10. | ↑ | Also called wild meat and game meat |